…veinte años no es nada…*
*
("Twenty years, that isn't nothing") says the "volver" tango Carlos Gardel is singing.
For us "volver" is like coming back to each and every moment in which music allows us to bring emotions to life with an audience, and share the spirit of celebration and life's intensity throughout our sounds.
"Volver" represents twenty years of friendship and musical complicity that allowed us to bring about a new and original style from our different cultural backgrounds.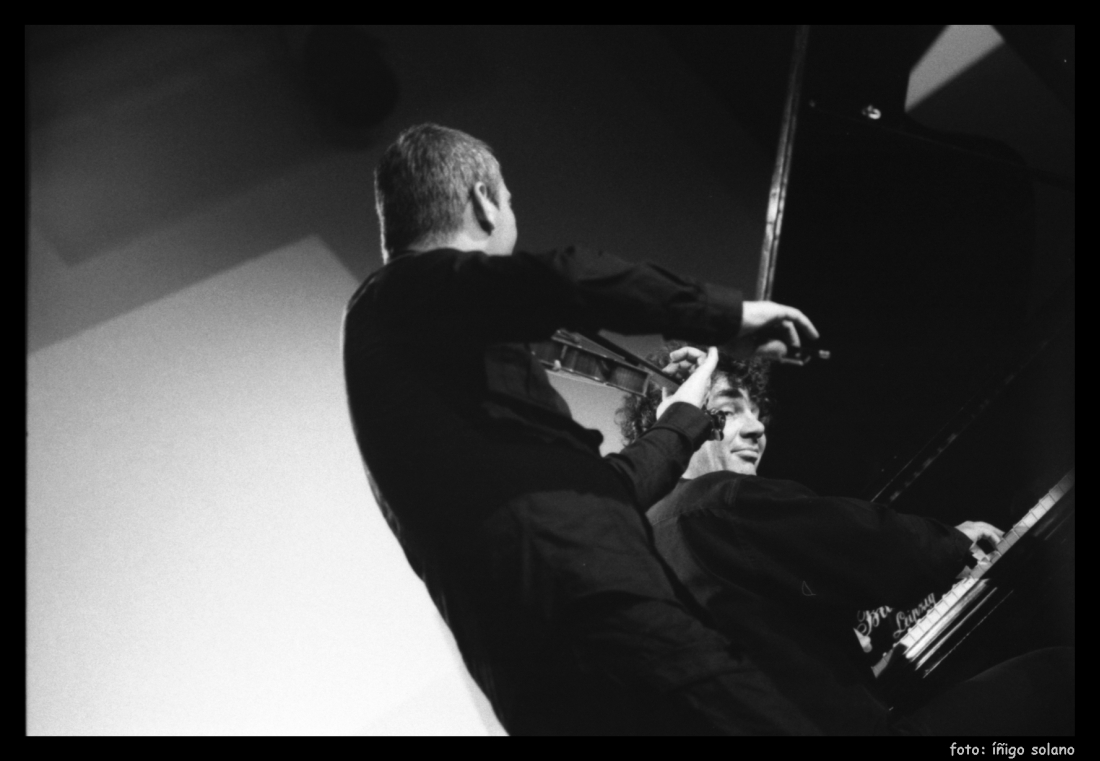 Arriving from Tulcea and Buenos Aires – both in the same year, 1992 – we met in Nantes. A city where many projects came about over the years, and where we lived numerous musical adventures and we met wonderful musicians.
Coming, in one hand, from the Argentinian folklore and the tango cultures, and in the other from Gypsy musics and Eastern European folklores, we shared the knowledge and the passion for art music. Thanks to these resources, we built our proposal. My musical writing got swallowed in a mirror in which the echoes of his influences live and constantly come to light.
A new cult music? A new folklore? In any case, it is music that comes from the heart, overwhelming, where surprise cradles us like love.
Gerardo Jerez Le Cam : composition and piano // Iacob Maciuca : violon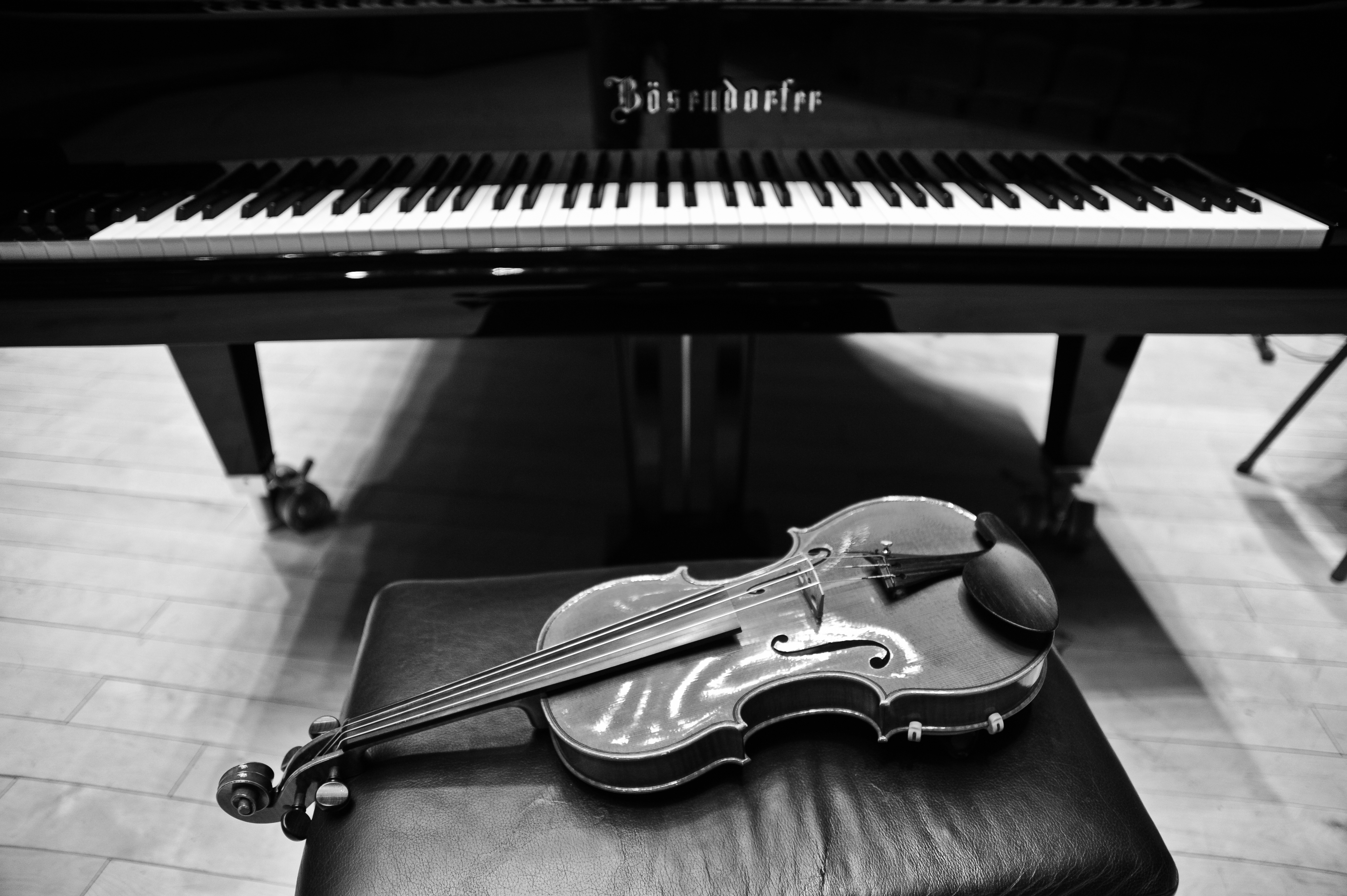 ---
CREATIONS
QUARTET
TRIO
LAS VOCES DEL SILENCIO