SIETE SUEÑOS
Née à Buenos Aires en 1960, Sandra Rumolino se sent très tôt passionée par le répertoire populaire argentin. Elle s'installe en France en 1983. Dès ses débuts parisiens en 1987 au fameux cabaret argentin Les Trottoirs de Buenos Aires, elle a souvent mêlé au chant le théâtre et la danse, dans des spectacles conçus autour du tango dans toute l'Europe et dans le monde entier.
Son premier album Automne est sorti en 1995 sous la direction du pianiste et compositeur Gustavo Beytelmann. Dès 1997, Sandra devient la chanteuse du Grand Orchestre de Tango de Juan José Mosalini. Ils participent en 2001 et en 2006 au Grand Festival International de Tango du Théâtre National de Chaillot à Paris.
Elle fait partie entre 2000 et 2009 des spectacles Pas à deux, Charbons ardents et Tangos, verduras y otras yerbas, mis en scène par Camilla Saraceni et collabore régulièrement avec le pianiste et compositeur Gerardo Jerez Le Cam qui arrange son deuxième album Por la vuelta, sorti en 2002. En novembre 2008, elle sort son troisième album Viento Sur sous la direction de Gerardo Jerez Le Cam avec qui elle continue de collaborer régulièrement dans différentes formations et spectacles.
De 2002 à 2011, Sandra interprète le rôle titre de Maria de Buenos Aires, opéra-tango d'Astor Piazzolla et Horacio Ferrer, avec différents orchestres et metteurs en scène. En septembre 2005, en tant que comédienne dans Un animal de dos lenguas, textes de Jacques Rebotier et Alejandro Urdapilletan musique de Médéric Collignon,mis en scène par Véronique Bellagarde au Théâtre Paris Villette dans le cadre du Festival de Jazz et entre 2005 et 2006 dans deux spectacles d'Alfredo Arias, Mambo mistico et Concha Bonita, musique de Nicola Piovanni.
En juillet 2006, elle interprète le rôle de Michaëla Villegas (La Perricholi) dans l'Histoire vraie de La Périchole, mis en scène par Julie Brochen en co-production avec le Festival d'art Lyrique d'Aix-en-Provence. Elle chante aussi depuis 2008 dans un spectacle Noche Tango sous la direction musicale de Juan José Mosalini, avec les danseurs Jorge Rodriguez et Maria Filali et elle est invitée régulièrement pour chanter dans diverses formations de tango : orchestre féminin Les Fleurs Noires, Quinteto El Despuès, Quatuor Caliente, et Alma Viva. Fin 2010, Sandra fait une tournée au Portugal et en France, dont 10 jours au Casino de Paris, avec le spectacle Otango, the ultimate tango show.
En tant que comédienne, elle a participé à des séries télévisées comme La Commune et Engrenages pour Canal + et Profilages pour TF1 et également à plusieurs émissions de radio pour France musique. Sandra développe également son activité pédagogique en donnant des stages, cours privés et ateliers de chant.
---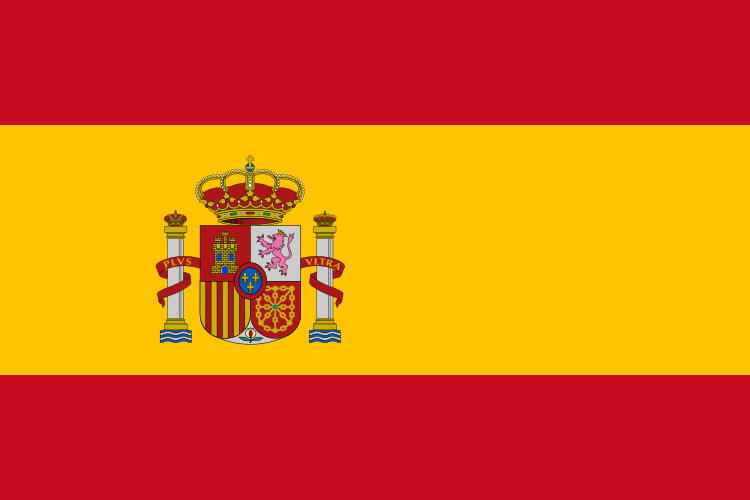 Nacida en Buenos Aires en 1960, Sandra Rumolino siente muy temprano su pasión por el repertorio popular argentino. Se instalo en Francia en 1983. Desde su debute en 1987 en Les Trottoirs de Buenos Aires, famoso cabaret parisino, Sandra ha implicado a menudo en sus actuaciones el canto, el teatro y la danza produciéndose principalmente por toda Europa, pero también en todo el mundo. Su primer álbum Automne (Otoño) fue lanzado en 1995 bajo la dirección del pianista y compositor argentino Gustavo Beytelmann. En 1997 Sandra fue invitada por la Gran Orquesta de Tango de Juan José Mosalini, con quien desde entonces y hasta hoy, su colaboración permanece. Participan juntos entre otras cosas en el 2001 y 2006 en el Gran Festival Internacional de Tango en el Teatro Nacional de Chaillot en París y en numerosos festivales y espectáculos. Entre 2000 y 2009 participa en tres espectáculos dirigido por Camilla Saraceni Pas à deux, Charbons ardents y Tangos, verduras y Otras Yerbas. Colabora también regularmente con el pianista y compositor Gerardo Jerez Le Cam, que arregla su  segundo álbum Por la vuelta publicado en 2002 (Sello ARION)
En 2005, se unió a el "Jerez-Le Cam ensemble". De 2002 a 2006, Sandra canta y actúa María de Buenos Aires, tango ópera de Astor Piazzolla y Horacio Ferrer con la Orquesta Nacional de Flandes, en Taipéi (Taiwán), Metz, Aviñón y Gante (Bélgica) bajo la dirección de Rudolf Werther. Luego, en Caen, Tours y Le Havre en una puesta en escena de Alfredo Arias, con la Orquesta de Baja Normandía, bajo la dirección de Dominique Debart. Se renueva esta experiencia en la Ópera de Toulon en febrero de 2010 bajo la dirección musical de Philippe Lesburgeres y el ballet de dicha opera y se reanudará en octubre del 2011 en Croacia, con la Orquesta Nacional de Zagreb. En septiembre del 2005 como actriz, en Un animal de dos lenguas, texto de Jacques Rebotier y Alejandro Urdapilleta, música Médéric Collignon, dirigido por Véronique Bellegarde Teatro Paris-Villette, en el Festival de Jazz.
En 2005 y 2006 trabaja en dos espectáculos de Alfredo Arias: "Mambo Místico" (Paris, Nantes y Marsella) música de Aldo Brizzi y en Concha Bonita (gran gira por Italia) música de Nicola Giovanni. En julio de 2006 interpretó el papel de Micaela Villegas (La Perricholi) en La verdadera historia de La Perichole, dirigida por Julie Brochen en el Festival de Arte Lírico de Aix-en-Provence, en dos teatros de la región parisina y en Lyon.
En noviembre de 2008 lanzó su tercer álbum Viento Sur (sello Bassofone) bajo la dirección de Gerardo J. Le Cam con quien Sandra continúa trabajando con regularidad en diversas formaciones y espectáculos. En el 2008 crean junto a Juan José Mosalini y el bailarín Jorge Rodriguez el espectáculo Noche Tango. Actualmente Sandra es regularmente invitada a cantar en distintos grupos de tango : La orquesta de mujeres Flores Negras, Quinteto El Después, Cuarteto Caliente, Gran Orquesta de Juan Mosalini, Trio Jerez-Le Cam … en Francia y en el extranjero. Finales del 2010, Sandra realizó una extensa gira por Portugal y Francia, en importantes teatros y ciudades, incluyendo 10 días en el Casino de París, con el espectáculo argentino Otango, the ultimate tango show.
En 2011, ella sigue haciendo conciertos en los siguientes grupos: Orquesta de tango de Mosalini, Noche Tango, Negras Flores, El Despues, Caliente … en Francia y en el extranjero.
2012 : Tour en Holanda con Juan José Mosalini y varias fechas con el espectaculo Noche de Tango (Austria, Francia, Túnez …), Argentina gira en varias ciudades con Fleurs Noires y conciertos también con el cuarteto Caliente, Grand orquesta de tango de JJ Mosalini (Italia y Barcelona Festival International GREC). Concierto en el festival d'été de Tolosa con C.Pérez y V.Rojas W.Sabatier. También dedica una parte de su tiempo a su actividad como docente de canto. Como actriz ha participado en varias series de televisión como La Comuna y Profilages para Canal Plus y Engranages para TF1 como también en varios programas para la radio francesa.
---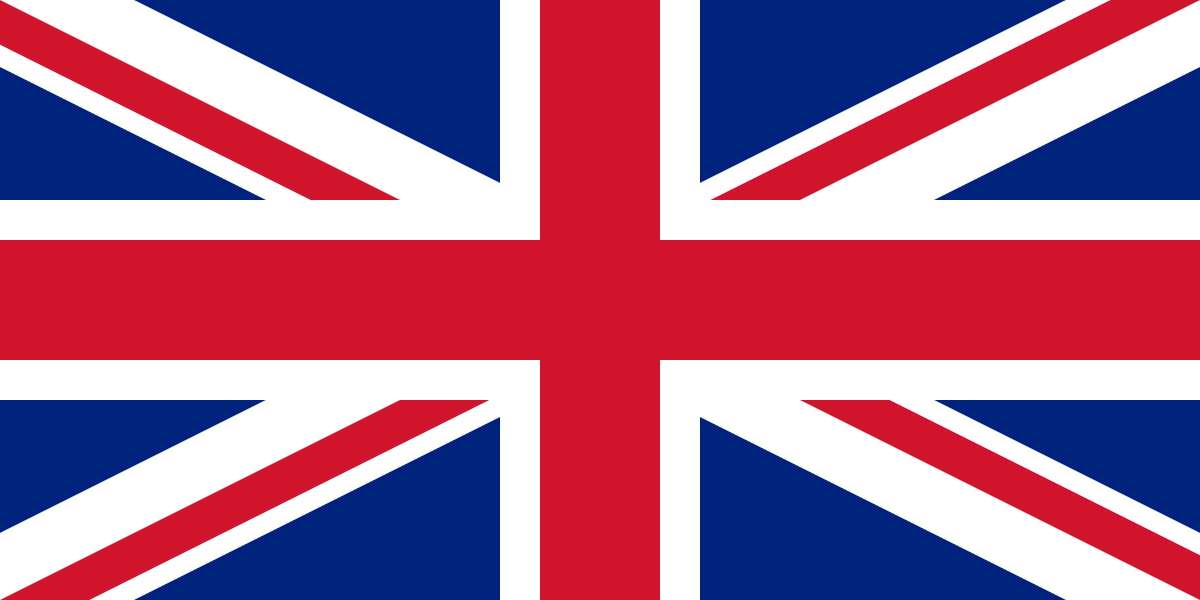 Born in Buenos Aires in 1960, Sandra Rumolino feels an early passion for the Argentinian popular music. She moves to France in 1983. Since her beginning in Paris at the renowned cabaret Les Trottoirs de Buenos Aires she often mixed singing, acting and dancing in many shows built around Argentinian Tango mainly in Europe but also all over the world.Her first album 'Automne' was released in 1995 with pianist and composer Gustavo Beytelmann taking the musical direction. In 1997 Sandra is the guest of the Grand Orchestre de Tango de Juan José Mosalini, with whom she often sings and tours all over the world and features in their second album Ciudad Triste released in 2001.
It is between 2000 and 2009 that she takes part in the shows Pas à Deux, Charbons Ardents and Tangos, verduras y otras yerbas, directed by Camilla Saraceni and she regularly collaborates with pianist and composer Gerardo Jerez Le Cam who arranges he's second album Por la vuelta, released in 2002 and joined the Jerez Le Cam Ensemble in 2005. From 2002 to 2006, Sandra plays the title role of Maria de Buenos Aires, tango opera by Astor Piazzolla and Horacio Ferrer, alongside the maestro Juan José Mosalini in Taipei (Taiwan), Metz, Avignon and in Ghent (Belgium) with the National Orchestra of Flanders: I Fiamminghi under the direction of Rudolf Werthen. Then in Caen, Tours and Le Havre (France) on a staging of Alfredo Arias with the singer Guillermo Fernandez and Jorge Rodriguez, actor and danser, The Orchestra of Basse Normandie, under the direction of Dominique Débart. She comes back to it at the Opera of Toulon in February 2010 alongside the baritone José Luis Barreto and Jorge Rodriguez, danser and actor.
In September 2005 she performs as an actress, in Un Animal de Dos Lenguas, texts by Jacques Rebotier and Alejandro Urdapilleta, music Médéric Collignon, directed by Véronique Bellegarde, Théâtre Paris Villette in the Jazz Festival and between 2005 and 2006 she takes part of Alfredo Arias: Mambo Mistico, with the music by Aldo Brizzi, and Concha Bonita, with the music by Nicola Piovanni. In July 2006 she starred as Michaela Villegas (The Perricholi) in The true story of La Perichole, directed by Julie Brochen at the Festival of Lyric Art of Aix-en-Provence, La Cartoucherie de Vincennes (Theatre Aquarium), Theatre des Gémeaux at Sceaux and at the Theatre des Célestins a Lyon (France)
In November 2008 she released her third album, Viento Sur, under by Gerardo Le Cam's musical direction, with whom she continues to work regularly in various ensembles and concerts. She also sings since 2008 in the show Noche Tango under the musical direction of Juan Jose Mosalini, with the dancers Jorge Rodriguez and Maria Filali. Since 2008 she is also regularly invited to sing in France and Europe in the following tango formations: Orchestre Les Fleures Noires, Quinteto El Después (also involved in their forthcoming album) Quatuor Caliente, Quarteto Rotterdam …
End of 2010, Sandra made a tour in Portugal and France, including 10 days at the Casino de Paris, with the show Otango, the ultimate tango show. She also participated throughout his artistic career, a dozen albums as a guest and she regularly gives Master classes and Workshops in France.